Survival Kits, Travel Essentials, Home Decor & Unique Gifts!

Pink Flamingo Cutting Serving Board with Knife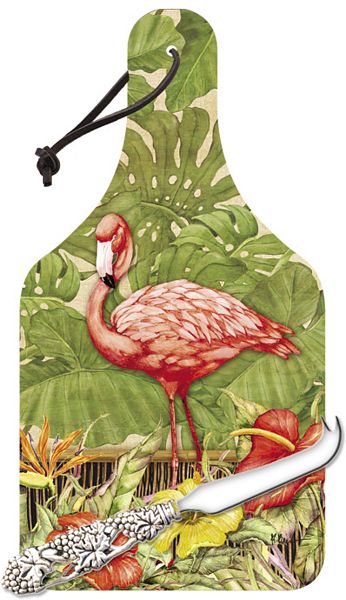 Pink Flamingo" Cutting Serving Board
with Knife.

Price: $38.95
SKU: 34-29655-13

ART-SLICE Cutting Boards
Contact us for your shipping cost.

Perfect for serving and entertaining, this tempered glass board is sturdy, hygienic, and heat resistant. The non-skid feet on the bottom protect the surface of your counter or table. A decorative cheese knife and leather cord for hanging included.
Dishwasher safe.
Measures 14 1/4" x 7 1/2".