Survival Kits, Travel Essentials, Home Decor & Unique Gifts!
Fijian Hand Carved Masks
... Hawaii Cana
FIJIAN MASK W/CARVED TURTLE - 20" HAPPINESS - PCC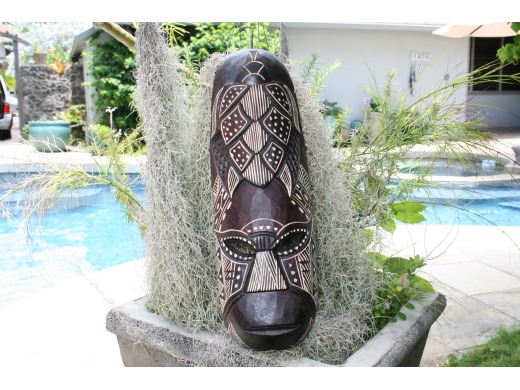 FIJIAN MASK W/ CARVED TURTLE- 20" HAPPINESS - PCC

Price: $59.95

SKU: FTM0350 (Normally Ships Within 1 - 2 Days)

HAWAII CANA - Direct from Hawaii.
Contact us for your shipping cost.
Here is a wooden Fijian mask with a hand carved turtle representing happiness. The mask measures about 20 inches. This mask was hand carved and hand painted.
A beautiful piece of tropical indoor or outdoor home decor art. Perfect for collectors or a very unique gift idea! A great conversation piece!