Survival Kits, Travel Essentials, Home Decor & Unique Gifts!

Flip Flops "Ready To Go" Surface Saver Cutting Board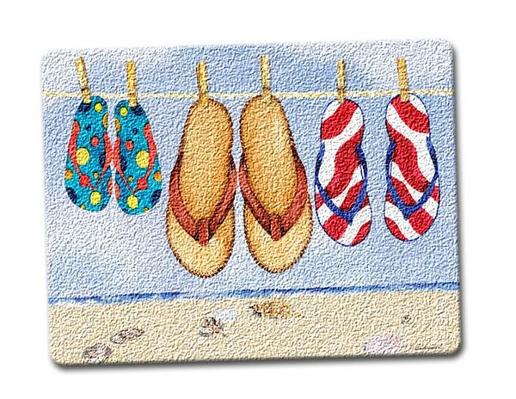 Flip Flops "Ready To Go" Cutting Board

Price: $34.95
SKU: SMCUT-229-13

ART-SLICE Cutting Boards
Contact us for your shipping cost.

This sturdy glass surface saver measures 10" x 8".
It has a non-porous surface and is dishwasher safe.
Hygienic, resists stains, scratches and bacteria.
It features a colorful flip flops by the beach design.
Great for a cutting board or serving board.
Makes the perfect gift idea!