Survival Kits, Travel Essentials, Home Decor & Unique Gifts!
Vintage Hawaiiana Hand Carved Signs
... Hawaii Cana
... Higher Quality Tropical Decor.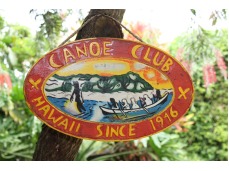 Here is one of our high end collections of vintage Hawaiiana wooden signs. Are you longing for the feel and look of plantation days and the "old world" Hawaii or do you simply want to add a nostalgic island touch to your home?

Our vintage nostalgia signs are beautiful pieces of Hawaiiana which will bring the ALOHA SPIRIT to your home or tiki bar. They are also perfect for a tropical garden or as an island decorating theme. You will love them!
Hand Carved and Hand Painted Wood!
Direct from Hawaii!
Makes a Great Gift Idea!

HOW TO PLACE AN ORDER
Click on the BUY NOW icon for each item to place an order on our Pentizon International Order Form.
Minimum Order: $50.00 of any "Hawaii Cana" product line items (shown below) not including shipping.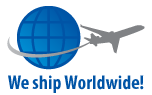 Ocean Beach Sign 12" Aloha Hawaiian Islands Sign 16"
Vintage Hawaiiana $52.95 Vintage Hawaiiana $67.95

Island Pineapple 16" Sign Hawaiian Palms Hotel Since 1946
Vintage Hawaiiiana $74.95 Replica Vintage Sign $74.95
Canoe Club Kalapana, Hawaii Canoe Club, Hawaii w/ Volcano
Vintage Outrigger Sign $104.95 Replica Vintage Sign $112.95

Pro-Vts 1989 Concepts ..... Copyright © Pentizon International.
All Rights Reserved.

Hawaiian Islands Chain 24" Sign Hawaiian Ukulele 16" Sign
Vintage Hawaiiana $68.95 Vintage Hawaiiana $74.95

Canoe Club, Hawaii Since 1946 Surf Club, Hawaii Since 1946
Vintage Replica Sign $74.95 Vintage Replica Sign $74.95

Waikiki Canoe Club 22" Aloha Hawaiian Islands 16"
Vintage Outrigger Sign $104.95 Vintage Surf Sign $112.95


__________________________________________________