Survival Kits, Travel Essentials, Home Decor & Unique Gifts!
WORKS OF ART
SWITCHPLATE THEMES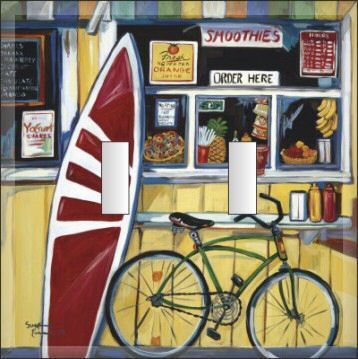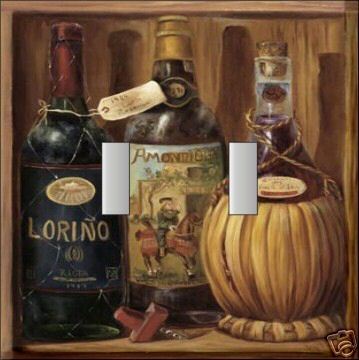 Looking for the wow factor? Switchplates can be impressive WORKS OF ART.
Each plate is individually handcrafted using a decoupage technique applied over a durable flat plastic form and are not mass produced.
Each plate is carefully sealed with multiple layers of a non-flammable sealer and the textured protective coating makes it look like it's been handpainted.
Screws are included and are handpainted so they will match the design.
All plates are standard size plates not the oversized style. The standard plate sizes are as follows:
Single size measures: 2 3/4" x 4 1/2" Double size measures: 4 1/2" x 4 1/2" Triple Size measures:
4 1/2" x 6 1/4". These high quality decorative switchplates make a very unique gift idea!
Switchplate design images shown in our themes are available in all of the different switchplate types.
COMING SOON:
Angels Theme Switchplates
Astronomy Theme Switchplates
Bistro & More Theme Switchplates
Cats & Dogs Theme Switchplates
Childrens Theme Switchplates
Flowers & Plants Switchplates
Food, Fruits & More Switchplates
Legend & Fantasy Switchplates