REAL ESTATE RELATED RESOURCES & TRAVEL RELATED RESOURCES
Welcome to Pentizon International Lifestyle Resources! Over the years we have sold products to customers
located around the world including Canada, the USA, Australia, England, Ireland, Scotland and the U.A.E.

Our new website contains links to global travel related resources and international real estate related resources.
Discover more lifestyle options. When it comes to travel plans, worldwide hotels, house plans, conversion ideas,
rental property or investment ideas, relocations or places in the sun, you can find what you need through this site.

Pentizon International Lifestyle Resources now features the following websites: Promark Hotels, HouseSit Match,
Looner (Travel) Wallets, Specialists Preferred (Coming Soon), Specialist Travel Agent Network (Coming Soon),
All Things Real Estate, Truoba House Plans, Shipped.com, The Tiny Project, and Tile By Design, LLC.

Planning on having a house built as a primary residence, a second home, an income property or a vacation rental?
There is a need for more creative housing options and we want you to find them through this site: 1) House plans
and custom designs, 2) Shipping containers and container house conversions, 3) Tiny house construction plans.

Planning on taking a vacation, a business trip or scouting out a future relocation? Review all of your travel options.
We feature sites that provide more flexibility when it comes to hotels and places to stay that suit your budget and
travel preferences. We will be adding more resources to our site so keep checking back to see what they offer.

We appreciate all of the referrals and recommendations you give to your family, friends, business contacts and
social media followers to visit the companies listed on the Pentizon International Lifestyle Resources site.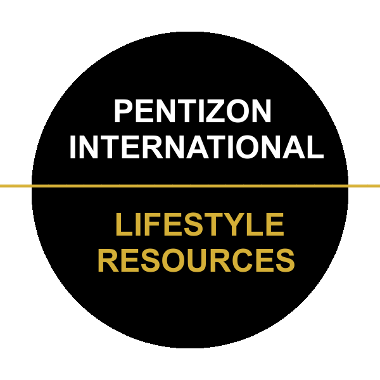 HOUSE PLANS? REVIEW THESE RESOURCES FIRST

The cost of buying a home has been steadily increasing over the years and a lot of people are considering different
housing options. There are many factors to consider when buying a home which includes price, size, amenities and
location. You might be looking for a primary residence and / or a 2nd home. Maybe you want a rental property, or
a vacation rental property in another country, an investment property, or a bed and breakfast business opportunity.

One of the reasons for this site is to present you with a way to consider different housing options. The resources on this site include links to companies specializing in customizable full size house plans, shipping container conversion
homes and tiny house construction plans. The opportunity to have a house built where you want may also save you
time and money. Review the three sites listed below to see if any of them have the right plan for your lifestyle.

1) Instead of buying a home have one built to your design specifications. You choose the design, the location and
the price range that suits your budget. Check out TRUOBA HOUSE PLANS to review contemporary house plans,
modern house plans, country house plans, lake house plans, mid-century house plans, small house plans, open
floor house plans, guest house plans, cabin house plans, pool house plans and custom build plans.
READ MORE

2) A great housing option to consider are shipping containers. If you're concerned about the lack of square footage
remember you can join as many containers together as you want to create the right combination of living space.
Shipping containers can be designed as a primary residence or as rental properties and can be located in different areas and countries. Check out SHIPPED.COM for shipping container housing conversion ideas.
READ MORE

3) If you're looking for an economical and mobile alternative you should consider a DIY tiny house. There are many
advantages to owning a tiny house on wheels. They give you the freedom to travel wherever you want and make
excellent short-term rentals. Start with a tiny house to live in and then add more tiny houses as rentals to create a revenue stream. Check out THE TINY PROJECT site to review their photo book and house plans.
READ MORE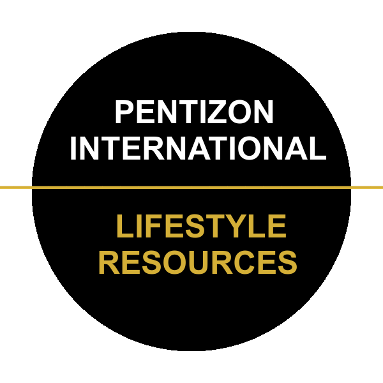 TRAVEL PLANS? REVIEW THESE RESOURCES FIRST
If you are thinking about making travel plans Pentizon International has listed resource links for numerous travel
destinations. Choose from hundreds of thousands of worldwide hotels or other accommodation options that suit
your price range from budget to luxury. We also feature resource links to travel accommodation alternatives you
may not have considered before. Whether it's finding the right hotel or worldwide housesitting you'll find it here.

1) If you're looking for the right hotel to stay and want to review a site that gives you an unbelievable number of
choices and a full spectrum of price ranges you should check out the PROMARK HOTELS site. They offer over
650,000 hotels from around the world and currently support 21 currencies. You'll find hotels listed across Canada,
the USA, Mexico, the Caribbean, Central America, Europe, Australia and elsewhere.
READ MORE

2) Whether you are a digital nomad or simply seeking to explore different countries this option may appeal to you.
Here's an opportunity for free accommodations by housesitting and petsitting around the world. In exchange for
providing pet care and property maintenance you can receive free accommodation when housesitting in different
countries across the globe. Visit the HOUSESIT MATCH site to learn what they offer.
READ MORE
This website contains affiliate links
whereby Pentizon International or our
other websites may earn a referral fee
on any sale made through these links.
See Site Policies for more information.