REAL ESTATE RELATED RESOURCES & TRAVEL RELATED RESOURCES
LOONER ENQUIRY / ORDER FORM

To place an order or enquiry follow the "Three Steps" shown below.
We accept payment through PayPal including all major credit cards.
Note: We do not use a shopping cart for order checkouts.

Use

the Looner Enquiry / Order Form

below to place an order, request a shipping cost, or do an enquiry.



Enter the

quantities, item descriptions and unit prices

where it says, Place your order or enquiry here.
Minimum order quantity is one hundred (100) Looner Wallets of one color. (i.e. black with tan trim, etc)

After your order has been placed you will receive an itemized invoice from PayPal.
Please make sure the items you want and all of the prices are listed correctly.
If everything looks good proceed to Step 3 or contact us for changes.


Make your order payment through PayPal which is a safe and secure site.
No refunds or returns on Looner Wallets without our prior authorization.
Thank you for your order.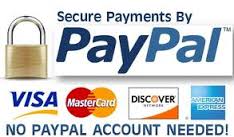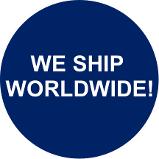 LOONER ENQUIRY / ORDER FORM
This website contains affiliate links
whereby Pentizon International or our
other websites may earn a referral fee
on any sale made through these links.
See Site Policies for more information.